Global Warming; Impact on the Sierra Nevada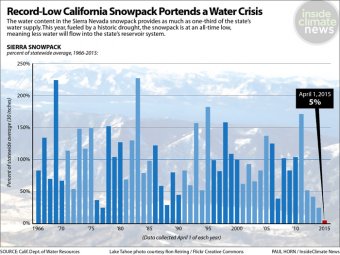 photo © USA today
May 24th, 2015
-
Contributer: J.P.
We (Sierra Travelers) are becoming increasingly aware of the alarming effects of climate change. The streams run lower and the lakes almost seem to dry up.

The last thing we need to do is bury our heads in the sand about it and hope it goes away. See below for a few articles to help us understand this issue:

[Climate Hot Map]
[Sierra Nevada Alliance]
[Sierra Nevada Alliance]

Slow 2015 Sierra Trout Opener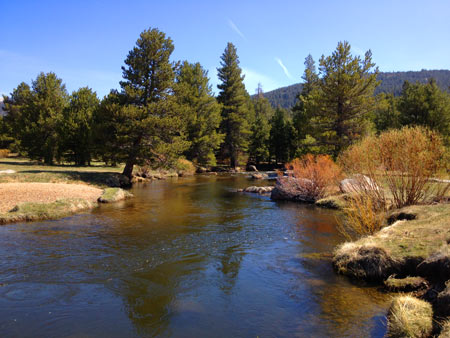 photo © Sierrafish.com
May 24th, 2015
-
Contributer: J.P.
Inclement weather kept anglers off the water for this years Sierra Trout season opener but as soon as the sun came out so did the fish. I like to go Alpine County and fish the East Fork Carson River and Markleeville Creek.

We found better action Markleeville Creek due to great water clarity and perfect flows. The West Fork Carson is running a little lower than usual so we passed it by.





Markleeville Creek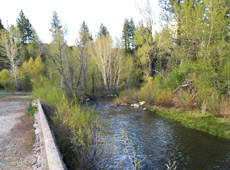 Markleeville, CA - May 16, 2015
The fishing at Markleeville Creek in Alpine County produced huge Rainbows for us this spring. I wish we had more time to fish this stream...
Indian Creek Res.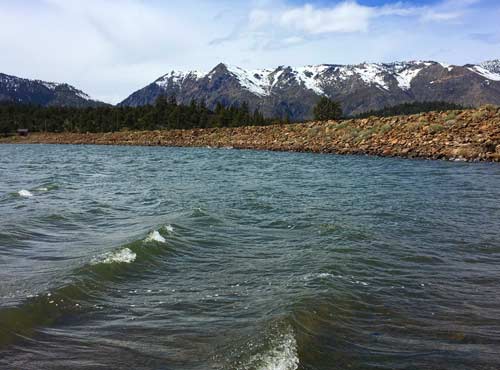 Alpine County - May 17, 2015
The fishing at Indian Creek Reservoir had steady action for Rainbows of all sizes. We landed 3 fish before getting drove out by a hail storm.