MF Bishop Creek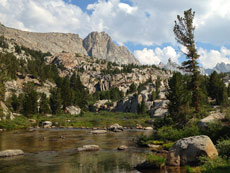 John Muir Wilderness - August 1, 2014
The fishing was good at the Middle Fork of Bishop Creek this year. The Brookies appeared to be larger this time.
Lost Lakes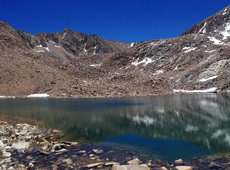 John Muir Wilderness - June 30, 2014
Our journey to the Lost Lakes in the Humphries Basin produced small Goldens. We did not fish the upper...
Summit Lake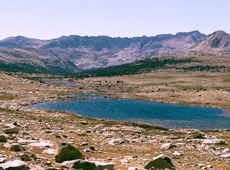 Humphries Basin - June 29, 2014
Summit Lake fishing was very slow for us. We spent an hour walking around the lake and casting yet we still landed none.
Lake Muriel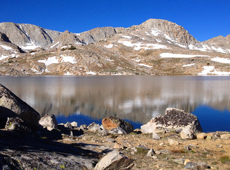 Humphries Basin - June 28, 2014
High Sierra fishing at Lake Muriel in the Humphries Basin produces medium action Brook Trout and Goldens...